Which Lake Martin location is right for you?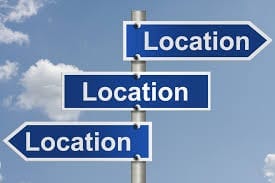 Being familiar with the different Lake Martin Locations and areas is a must when buying a lake home. Everyone has heard the old saying about real estate – Location, Location, Location. Well, it has never been more true than when searching for real estate on Lake Martin, Alabama. If you are considering buying a home on Lake Martin the first step is researching the different areas. Shopping for a Lake Martin property as a family can really bring everybody together and create some powerful memories. It is both a financial investment and an investment in family. Check out this Lake Martin Real Estate Map Search to view properties for sale in different locations.
Lake Martin Areas
If you are not familiar with the different areas, check out Lake Martin neighborhoods and areas to start your research. Lake Martin is a huge 41,150 acre lake with over 880 miles of shoreline covering 3 counties. Some locations are rural areas with no zoning protection and other areas have strict restrictions. In the unrestricted areas the risks associated with Location are high, and the chances of making a mistake can be higher as well. Luckily, an experienced Lake Martin Realtor® can help you sort through this and help you find your home on Lake Martin.
Location by Road
One the main things you can do in your research of the Lake Martin area is make sure you understand where you are buying. Locations of nearby cities for shopping, hospitals, schools, restaurants, marinas, etc… Zoning laws, neighborhood covenants/restrictions, and HOA's are different in all areas of the lake. Some areas may be closer to your primary home or a major highway, but be in a remote area of the lake a long boat ride to your favorite restaurant or friend. Close to home by road is not always best.
Location by Water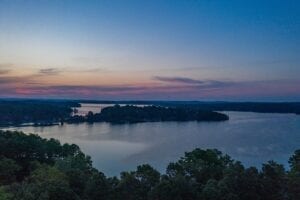 Pay close attention to the distance to marinas, restaurants and other popular spots by both road and water. Those friends, relatives, or that favorite restaurant that is just a 2 minute boat ride away could easily be a 30 minute drive. There are some situations where you could swim to a nearby home quicker than driving. Google Earth is a great resource when determining a properties proximity to areas of interest.
Pricing by Location
Naturally, pricing is a big issue and location is a factor. Forget about looking at typical property pricing and value by "square foot" pricing. Pay close attention to lot size, water frontage, lot slope, waterfront amenities, view, water depth, neighborhood amenities and Location. Each home, lot or condo carries a different weight in pricing from property to property. It is best to have an experienced Lake Martin real estate agent show you some properties and point out the pricing adjustments used in determining the list price or offer price.
Select a local Lake Martin REALTOR®
When selecting a Lake Martin REALTOR®, qualify them by asking them how they will find the Location that is right for you. For valuable information on finding your home on Lake Martin, contact Miller Dark. I am full time Lake Martin Real Estate expert with over 25 years of experience working with waterfront property. Buying or Selling on Lake Martin call Miller Dark – 256-750-3030.
Contact Form
We would love to hear from you! Please fill out this form and we will be in touch with you shortly.