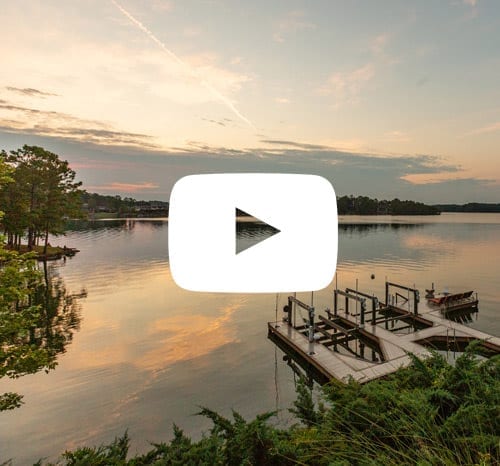 Lake Martin is a treasured lake located in East-Central Alabama. It is a 41,150-acre man-made lake with over 880 miles of wooded shoreline bordering Tallapoosa, Elmore and Coosa counties. The lake was formed by the construction of Martin Dam on the Tallapoosa River. Martin Dam powerhouse is used to generate hydroelectric power for Alabama Power Company. Construction of Martin Dam began in 1923 and was completed in 1926. Originally known as Cherokee Bluffs for the geological formation upon which it was built (which recognized the historic indigenous people of the area), the dam was renamed in 1936 in honor of Thomas Martin. Martin was then the president of Alabama Power Company.
Size
Lake Martin was the largest man made lake in the world when it was completed. Today it still ranks as one of the largest man made lakes. It is a popular recreation area for swimming, boating, fishing, water skiing, camping, and golfing. There are many waterfront neighborhoods and luxury homes in gated communities. There is also as wide variety of cabins and lots for sale. The cities of Alexander City, Dadeville, and Eclectic are the major cities bordering the lake.
Laketown
LakeTown is a vision for developing quality waterfront neighborhoods on Alabama Lakes. This is the waterfront real estate development brand of Alabama Power. LakeTown began on Lake Martin with the creation of Kennebec and Talisi Cove. The most recent Laketown community is Stillwood. Since then it has expanded to other Alabama Power lakes. Laketown communities will add value to the Lake Martin region and are designed to stand the test of time for generations to come.
Events
Lake Martin hosts many events throughout the year, including fishing tournaments and a giant fireworks show on the Fourth of July. Also included is the Alexander City Jazz Festival which has hosted such acts as Béla Fleck and the Flecktones, Los Lonely Boys, and Taylor Hicks. This yearly event is hosted every June in downtown Alexander City on Friday night and at the Lake Martin Amphitheater on Saturday night.
Attractions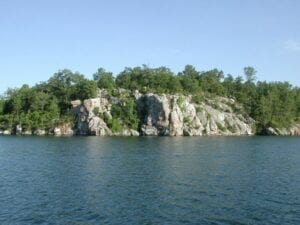 Lake Martin has many popular attractions, natural sand beaches, restaurants, camping areas and popular islands. The lake has several landmarks, such as the Kowaliga Bridge, but perhaps the most recognized landmark on the lake is Chimney Rock, a large rock formation that resembles a chimney. Chimney Rock is located several hundred yards away; the formation which most people call Chimney Rock is actually Acapulco Rock. The area was the Tallapoosa River gorge before Martin Dam was built, and the water is more than 150 feet deep in this area. This popular spot is visited by thousands of boaters yearly, who park in front of "The Rock" to watch people climb over 60 feet and jump into the water. While many have enjoyed the thrill of jumping from these rock formations, a few jumpers have been seriously injured, paralyzed, or killed after jumping. Be careful!
Lake Martin home made famous by fraud
Lake Martin has become a weekend getaway for many of Birmingham, Montgomery and Atlanta's elite. Many exclusive multi-million dollar residences are located on the lake; among the most well-known is that of Richard M. Scrushy, the founder and former Chairman and Chief Executive Officer of HealthSouth Corporation which is located in the gated community of Willow Point. Built in 1998, together with a guest/boathouse, the residence contains over 15,000 square feet. HealthSouth bought the home in late 2009 for $7.4 million as part of a $2.8 billion civil judgement against Scrushy for his fraudulent practices at HealthSouth from 1997 until 2003. This Willow Point home is now available as a short term rental on Airbnb.
Lake Martin FAQ
Lake Martin FAQ offers a lot of interesting facts. It is a great resource in a question and answer format. Questions range from how large is the lake to the average sales price of a waterfront home.
Alabama has a lake of a similar name. Logan Martin Lake on the Coosa River, but these two lakes are not part of the same river system.
Email Miller to start your search for a home on Lake Martin.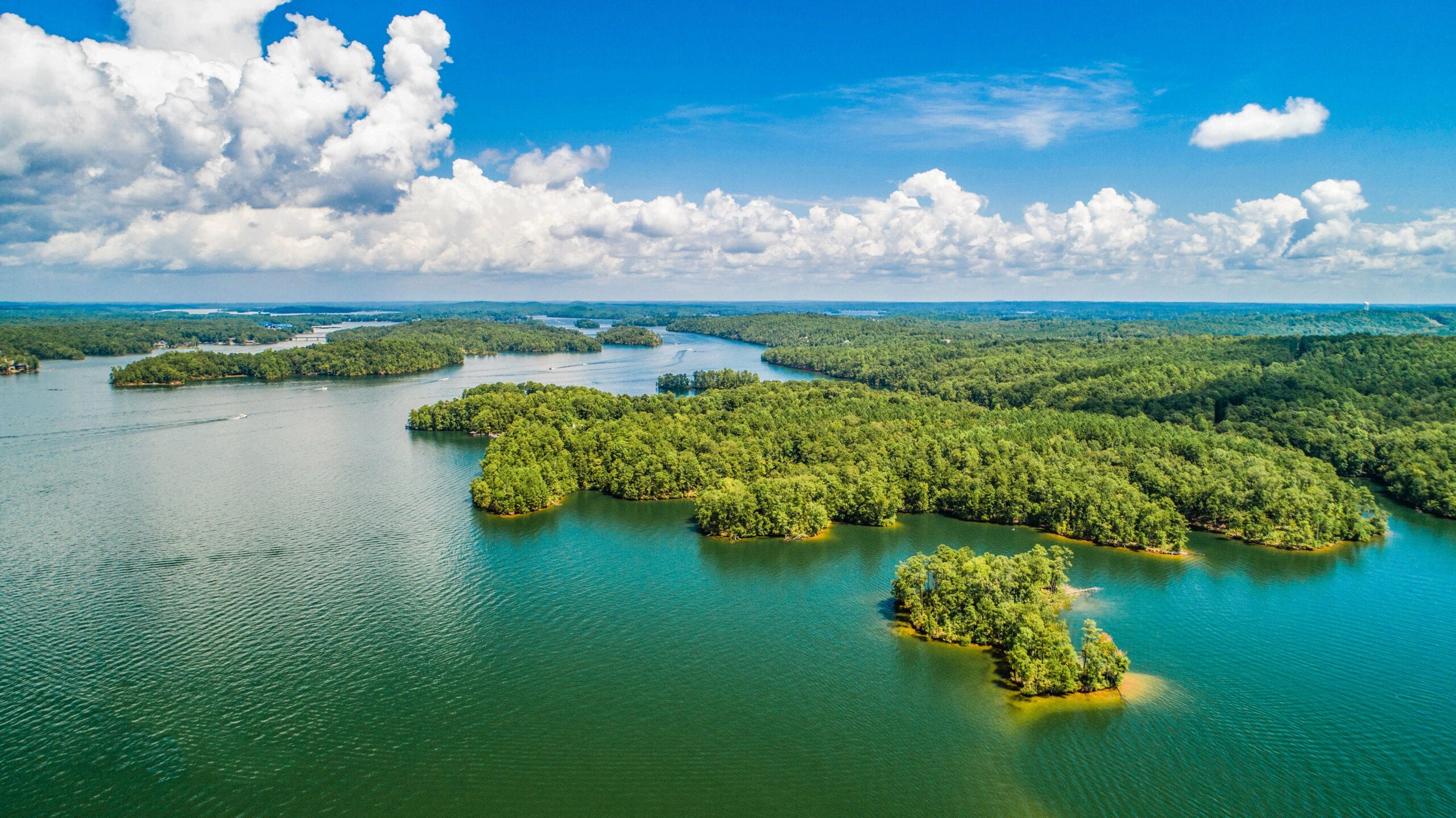 Some information courtesy of Wikipedia.